Thin Line Counseling, LLC is growing quickly and proud to announce our newest addition to the team:
Tim Olsen, MSW, LCSW specializes in trauma, anxiety, and performing in high-stress careers. He has been in the military for 15 years, starting as an enlisted soldier and continues to serve as a behavioral health officer. He additionally teaches part-time at the University of Kentucky in the College of Social Work and is pursuing research regarding PTSD, moral injury, and mental health support for military members and first responders.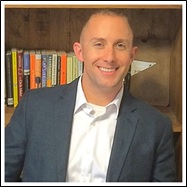 Tim is experienced in many areas of trauma therapy and is currently accepting new clients. Call 800-464-1958 to schedule with Tim.